Ice maker market analysis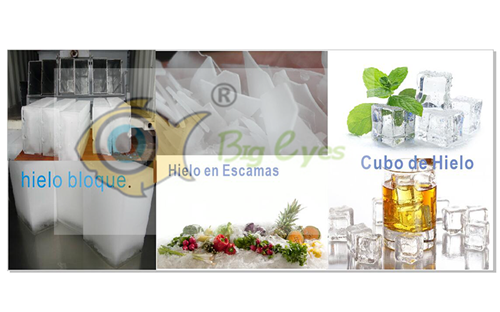 Currently, many Chinese large-scale ice making machine business developments overall stability and development situation is good. Many small ice machine companies appear more and more, according to the relevant survey air conditioning and refrigeration industry in China, there will be nearly 3-5 small ice machine Established year.
Before, the ice machine because the industry standard has been imperfect, all the different brands from various countries have great arguments on so often leads the market looks messy. And the relevant departments of each country in terms of quality supervision also do not quite in place. With the rapid development of foreign trade industry, will appear on the market in each country brand ice machine, which greatly enhances the competitiveness of the market, at the same time, the ice machine manufacturing industry increasingly tend to have a standard, each icemaker Although the manufacturers all have their own model, but the content of the argument is already very much the same.
The ice machine is divided into large industrial and commercial use and small commercial ice machine ice mechanism to use. Large ice machine is mainly used in large commercial supermarkets, meat processing, ice storage air-conditioning, cooling concrete, textile and chemical industry. Small ice machine is mainly used in hotels and restaurants, commercial establishments (cafes, KTV, bars, etc.), bio-medical and other fields.
Currently a large ice machine industrial belt concentrated in manufacturing developed areas, and these local logistics is also more convenient. Small ice machine industrial belt becomes more apparent, many small companies mainly in the commerce industry developed regions.
Indeed,Also on the ice machine market, customers demand more and more of the ice machine, block ice machine or pellet ice machien is widely used in a number of hotels, bars, upscale restaurants and so on, especially in the ocean industry which most need the ice maker, and some demand for industrial engineering is the ice machine, this demand continues to improve, it is in constant gradual expansion of the overall market in terms of the ice machine, ice machine to the development of this company provides good opportunity for development.
High-Giant ice maker uphold innovation, the power of professional, committed to providing a complete harmony ice maker to buy the program for each client, after years of development, has a wealth of experience in manufacturing ice-making machine, and strive to become ice machine industry leader, and the world, global distribution, continue to progress and development.

Please feel free to give your inquiry in the form below.
We will reply you in 24 hours.